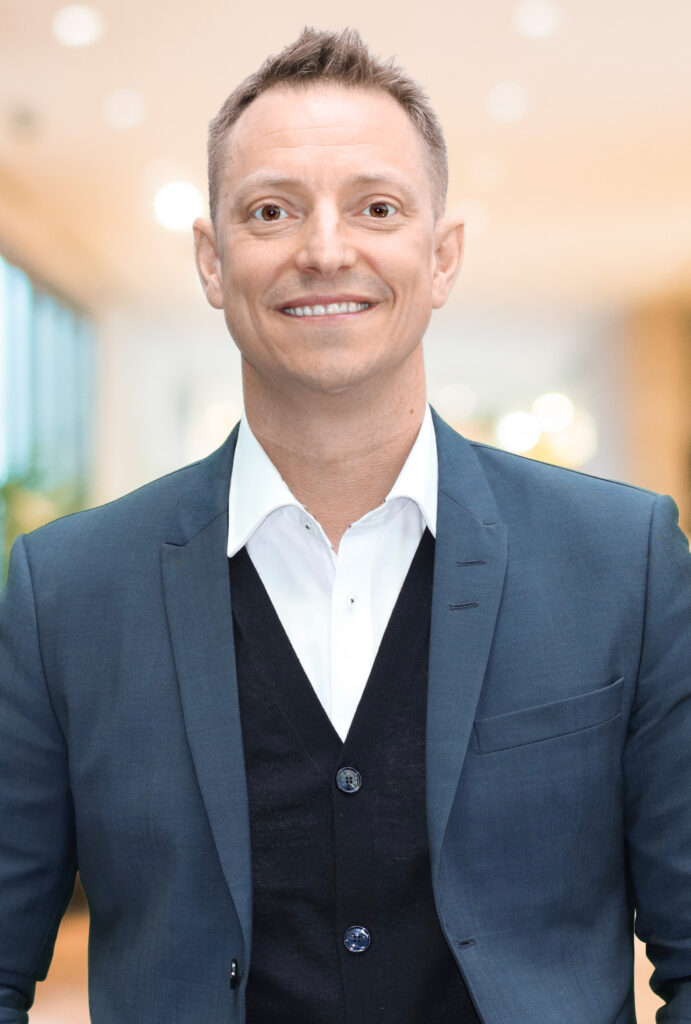 Biography
"I like my music loud, my coffee strong and my dreams large"
Visionary leader, driven entrepreneur and business economist with background from the security industry. Experience in investing in and growing companies in restaurant, retail, fintech, e-commerce and market research. Founder and CEO (2005-2018) of Precont, a Nordic leading security and research company. I have a few board assignments, advisory board missions and acting advisor to start-ups.
---
Current operational positions:
CEO/CPO @ Betalo AB (publ) –
A marketleading specialized fintech company in Sweden focused in payment solutions with a mobile app.
CEO @ Natuvital Sweden AB –
A food supplement company with own developed products under own brands, mainly focused at rehydration solutions.
CEO @ Pandy –
A complete service company and a digitally anchored one-stop-shop within for home and office.
Investor Jury Member @ NTRY Founders Battle by United Spaces –
NTRY FOUNDERS BATTLE is a new competitive arena that targeting Swedish start- up and growth companies who want to take the next step on their entrepreneurial journey. See introduction video here.
---
Born: Löddeköpinge, Sweden
Plays preferably: Padel, Piano and Drums
Preoccupation: Family, traveling, food & wine, exploring the world, music, sports, digitalization and entrepreneurship.
Favorite quotes: "The price of discipline is always less than the pain of regret" & "What you do speaks so loudly that i cannot hear what you say"
---
Significant inspiration
Listen to my personal story in an interview with the Swedish podcast –
"Ordinary People who do Badass Things"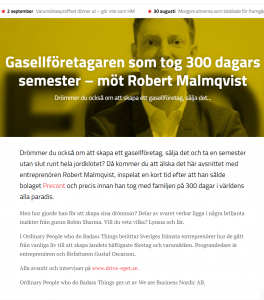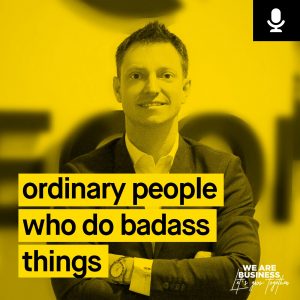 Podcast: Best of Framgångsvanor och rutiner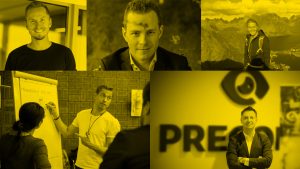 Articles in media
Breakit
Pandy aquisition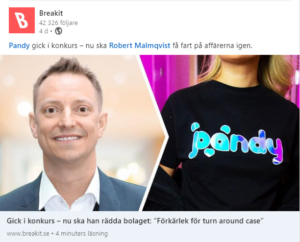 MenWith aquisition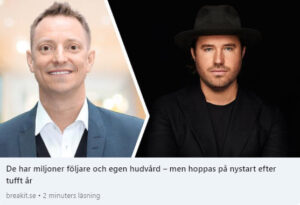 Butikstrender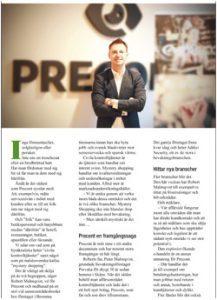 Sydsvenska Dagbladet B2B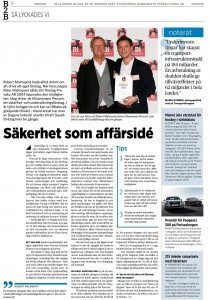 Dagens Industri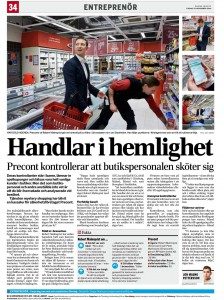 United Spaces & Ntry

Tv4 Nyhetsmorgon
Charity Padel match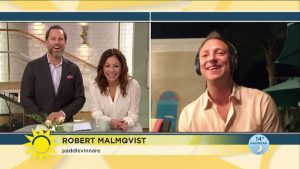 ---
Education and significant seminars:
High school of Music, Landskrona
Business Economist, IHM Business School, Malmö
Academy of Excellence, Entrepreneur Growth program, Stockholm
Remarkable Entrepreneur, Robin Sharma, Toronto
UPW, Tony Robbins, London
Lead without a title, Robin Sharma, Stockholm
Brian Tracy, Sales Mastery, Stockholm
Board course, Grant Thornton, Stockholm
Performance Psychology, Johan Plate, Malmö
VM-Resan part 1 & 2- Leadership program, Stockholm
CEO course, Grant Thornton, Stockholm
Favorite international speakers seen:
Robin Sharma
Tony Robbins
Simon Sinek
Brian Tracy
Richard Branson
Steve Wozniak
Jordan Peterson
Erik Qualman
Favorite speakers in Sweden:
Petter Stordalen
Kay Pollack
Anders Borg
Fredrik Reinfeldt
Kjell A Nordström
Jesper Caron
Jonas Ridderståle
Jan Eliasson
Johannes Hansen